Beautiful Invisalign Braces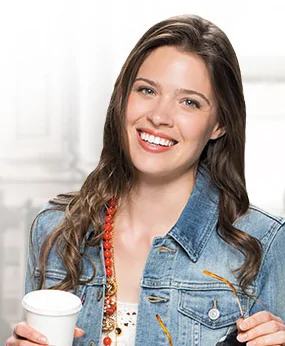 Do you have some an orthodontic dental condition, but you don't want traditional bracket and wire braces? If so, then beautiful Invisalign aligners might be right for you. At Sara Cummins Aesthetics & Implant Dentistry, we often use Invisalign aligners to help fix several of the most common orthodontic conditions:
Gapped Teeth – when there are large spaces between the teeth. They are mostly cosmetically unappealing, but can also cause problems with speaking and eating.
Overbite – this is when the upper teeth overlap the bottom teeth, which could cause problems with the jaw.
Underbite – opposite to the overbite, the underbite is when the bottom teeth overlap the upper teeth, and it too can also lead to problems with the jaw.
Cross Bite – this describes a condition when the bottom teeth and upper teeth don't align properly, which can make it difficult to bite or chew food.
The Benefits of Invisalign Aligners
With Invisalign aligners, you will enjoy some benefits that are not available with traditional bracket and wire braces. Here are a few of those benefits:
Convenience – Invisalign aligners can be removed for eating and for brushing and flossing after eating.
No Food Restrictions – You can eat all of the same foods after getting the Invisalign aligners that you were eating before receiving them.
Transparent – Invisalign aligners are nearly invisible when worn, so there is no need to hide your smile.
Shorter Treatment Time – With Invisalign aligners, your orthodontic condition could take less time to correct than with traditional wire and bracket braces.
Fewer Dental Office Visits – Your office visits for checkups and adjustments will be less with Invisalign aligners.
Having braces doesn't necessarily mean you will have to wear orthodontic hardware, so give us a call to see if Invisalign is the right for orthodontic option for you!