At Sara Cummins Aesthetics & Implant Dentistry, we use some of the latest technology for dental care because we believe it will help to give you a more efficient and comfortable dental care experience. Some of the dental technology that we use is considered to be some of the fastest and safest dental technology methods in use.
Here are some of the dental technologies that we might use to improve your dental health when you visit our office:
CAT CBCT Scanner
There are times when facial and dental x-rays cannot provide the detail we need to plan procedures. Cone Beam Computed Tomography uses a cone-shaped x-ray beam to provide detailed information on a patient's dental structures, nerve paths, and soft tissues.
With a single scan, this machine can produce a three-dimensional image of your mouth. We find this information especially useful when planning precise procedures like dental implants and root canals.
CEREC System
The CEREC System has revolutionized the production of various dental implements—, especially crowns. This system utilizes the high-definition images we take of your mouth to produce custom tooth replacements.
The crowns we produce for you with this machine are high-quality replacements that can easily be made to match the rest of your teeth to ensure a natural look. Another benefit of this system is the convenience. Rather than wait a few weeks for a lab to produce a crown for you, we can make your unique crown in our office during your appointment!
Digital Radiography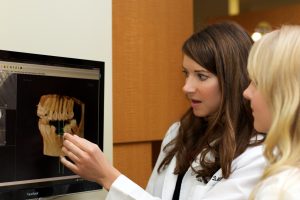 Digital radiography allows us to see detailed images of your mouth, which means we can achieve even more accurate examinations as part of your preventative dental care. Digital radiography is different from traditional x-rays because the images that are made with digital radiography are instantly available to review. This allows us to immediately share the results of your digital radiography image with you!
Intraoral Cameras
Another excellent technology that allows for instant images is the intraoral camera. This is a small hand-held wand device that is used to scan the inside of the mouth. It can produce instant vivid images of the teeth, gums, and surrounding structure of the mouth. We display the intraoral camera images for you on conveniently placed monitors while we are scanning your mouth.
Laser Therapy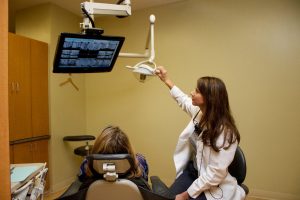 If the sound of a dental drill bothers you, then laser therapy just might be the right solution for you. We use laser technology as another tool in the thorough dental care that we provide. A laser procedure requires less healing time, which means more time doing the things you like.
A common use of laser therapy is for the treatment of periodontal disease because it allows for the removal of plaque beneath the gums.
iTero element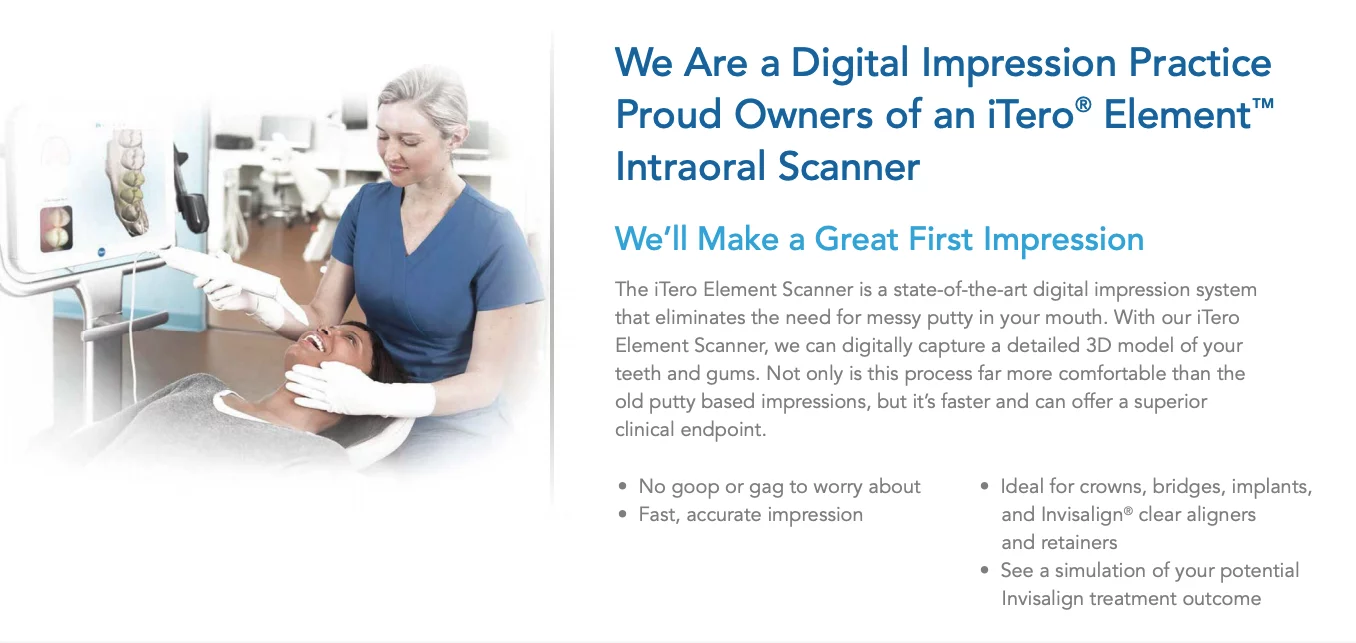 At Sara Cummins Aesthetics & Implant Dentistry, we are proud to offer excellent dental technology to our patients, so give us a call or stop by to see how this technology can improve your dental health!