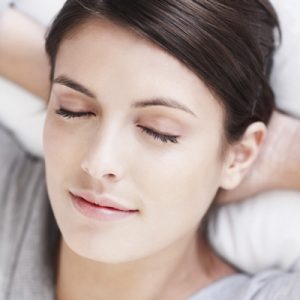 If you have a fear of dentists, then just know that you are not alone. If it's important enough for the American Psychological Association to dedicate several reports to it, then it's important enough for us to do something about it.
At Sara Cummings Aesthetic and Implant Dentistry we are dedicated to making you feel safe and relaxed during your visit to our dental office. We also understand that sometimes saying "it's going to be alright" just doesn't quite do it, and that is why we offer sedation as an option.
What Happens With Sedation?
If your anxiety level goes up every time you hear the word "dentist," then you are probably a good candidate for dental sedation. If you choose sedation dentistry for your procedure at our office, then you will receive a mild sedative to help calm your nerves. The sedative is designed to keep you aware of everything around you while keeping you calm and relaxed.
The Benefits of Sedation Dentistry
Sedation dentistry can actually be a major factor in helping you to maintain good dental health. If you have a fear of dentists, then chances are you are not going to make going to the dentist a very high priority. In fact, you just might avoid going to the dentist altogether, which means you will not be receiving regular dental checkups. Missing dental checkups could lead to cavities or gum disease. With sedation, you can feel relaxed and calm while in the dentist office, making it less likely that you will avoid your necessary visits.
Although you might be excellent in your dental hygiene habits, it will still take a trained professional to provide all of the preventative care you will need to keep your teeth and gums healthy and strong.
Patient Comfort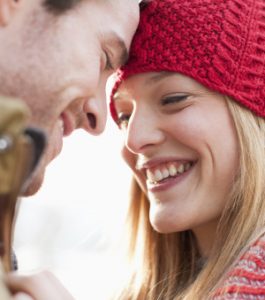 At Sara Cummins Aesthetics & Implant Dentistry, we know that every detail of your visit to our office will contribute to your overall dental care experience. It is very important to us that you have a very positive experience when visiting our office, and that is why we considered your comfort in creating our office space environment.
We provide fleece blankets and heated neck pillows to encourage you to relax before and during your appointment. We also offer refreshments for your convenience while you are waiting for your dental care procedure.
Patient Entertainment
We offer iPads and headphones for your entertainment while you wait. Enjoy our 50" TV screens on which you can watch movies, play games, or listen to music. You can even use the iPad as a distraction while we are providing your dental care.
A Spa-Like Experience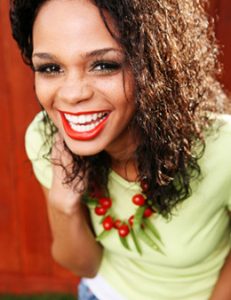 In addition to the flowers and candles that we have to help create a peaceful atmosphere, we bring in a massage therapist on designated weekdays for complimentary massages. We do this because we want you to have a friendly, caring, and compassionate experience when you are in our office. We believe that you deserve to be treated like the important person that you are.
We want you to feel good about coming to our office for regular dental checkups or other necessary dental procedures.
Give us a call
to schedule your dental appointment, and we will do our best to make your visit to our office enjoyable!
There is no need to let your fears keep you from regular dental appointments and the preventative dental care that comes with them. Give us a call or stop by our offices, and we will be sure to make your time with us anxiety free!